Greetings Pub Quiz Balloon Boy Hoaxters...

Holy crow!

It's not that the
Heene
family failed so miserably in the parents' shot at fame. Truth be told, they
won
that battle. Maybe it's
Andy Warhol
's consummate "fifteen minutes of fame." Or maybe it's just that our little club called "society" can never, ever get enough of this stuff.

Look at me! I'm writing about it.

Look at you! You're reading my writing about it.

Face it -- seeing this thing flying through the northern
Colorado
sky last week was just plain
weird
. And kinda awesome, to boot.


Bruce Ratner
solves everything -- an arena designed by the firm of
Gehry, Ellerbe Beckett & SHoP
floating
over
Brooklyn
, making eminent domain unneces-- what? This isn't the new arena? Durn it!


I saw it on live t.v. and thought "good grief, the aliens have arrived, and they're driving an intergalactic
Pinto
." Then, the breathless newspeople said there was a young boy aboard this thing, and it got ookie and creepy.

Finally, after two hours of helicopter coverage and interviews with the Heenes' neighbor, the balloon landed, and wasn't that a sight -- a uniformed officer (whose uniform, sadly, was a polo shirt -- I'll be sure to respect
that
when the grid goes down) lunging for the guide wires we were told had given way and put the poor boy in danger. The ground beneath them looked like the
American
farmland melded with a
Japanese
garden.


a new
Olympic
demonstration sport, slated for the
London Games of 2012


Then, the huh?-ness of rescuers
not
feverishly ripping the hatch off the balloon to save the boy. Just standing around and by-golly not doing much of anything.

"THE BOY'S NOT ON BOARD!" As though a contraption like this could have a board to be on. Because newscasters will tell you -- probably at the next panel discussion at the
Museum of Television and Radio
-- that they just
had
to bring it up ("it was germane,"
Anderson Cooper
will probably say). Bring
what
up?

"HAS THE BOY FALL TO HIS DEATH SOMEWHERE ABOVE NORTHERN COLORADO?!!" This followed theories that the balloon COULD COLLIDE WITH JETS OVER
DENVER INTERNATIONAL AIRPORT
or that the balloon was HEADED STRAIGHT FOR DOWNTOWN
DENVER
!

Except for the part where it wasn't. "THERE ARE BUILDINGS IN DENVER THAT ARE VERY TALL! WHAT WOULD HAPPEN IF THIS AIRCRAFT STRUCK ONE OF THOSE BUILDINGS IN THE MIDDLE OF A WORKDAY?!!"

You mean,
this
aircraft?


and to think, the feds forgot to raise the Alert Level to...uh, what,
silver
?!


I dunno...it'd probably make us all forget
9/11
ever happened.

The rest of the story you know. Boy not aboard. Boy not fallen to his death. Boy "hiding in the attic." Boy claiming to be scared of letting daddy's balloon get away. Boy spilling beans to
Wolf Blitzer
that it was "for the show." Father acting indignant at suggestions that this could be a hoax. Mother alternating 'tween teary and wacky. Media irretrievably stuck to the story like an accident at the
Elmer's Glue
factory.

Now, it's
Hoaxville
for sure, and boy, are do the authorities have the Heenes in their sights.

I don't much care that it was a hoax. Sure, the parents, and the father in particular, are strung-out hi-test Grade A fame junkies. They also have the disturbing habit of plopping their kids in the backseat when they go driving straight at tornadoes. If I were
Falcon Heene
, the boy with the perfect-for-television name, I'd be counting the days 'til I was old enough to kick Dad square in the weather balloons.


Falcon Heene: "Boy, do I know something you wanna know..."


Hoax or not, American t.v. media sure does love jumping up and down, clapping its hands in over-excited glee, and unleashing an oddly blended concoction of well-worn and heavily rehearsed clichés, stuttering lack of comprehension, and queries for people in the field who haven't any clue what's transpiring than the well-coiffed behind the studio desks.

One network brought on an "expert" -- someone who pilots hot-air balloons. Since the
Balloon Boy
balloon was a pilotless contraption filled with helium, the expert was reduced to answering most questions with
well, I fly hot-air balloons, and this isn't one of those, so I can't say. But if I had to guess...


After a while, there was no story left in the story. That didn't stop the news networks from bleeding what they could out of Balloon Boy.

There have been other hoaxes.
Clifford Irving's Howard Hughes
autobiography. The
Piltdown Man
. Affordable housing and jobs at the
Atlantic Yards
project. But
not
the
Loch Ness Monster
. Nessie is
real
, man!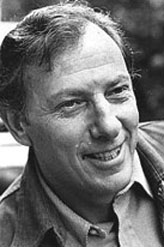 Which of these things is real? Hint -- it's not the one in the color picture.


As a rule, we like hoaxes. The best part is that they often make us believe harder. We're all
Fox Mulder
-- we all want to believe. Because we're ready to believe a hoax, even root for it, it means we're more than ready for when it's the real thing.

There's no surprise in any of this. There's certainly no surprise in me getting all huffy about it, either. It'd just be nice, just once, for the sky to really, truly be falling when folks on live breaking-news t.v. tell us it is.

Next thing you know, they'll be going on and on that some basketball arena is getting built in the middle of Brooklyn.

Yeah, right...

* * * * * * * *

Thanks to everyone who turned out for the big
Spunk Lads
gig at
Freddy
's this past Friday. It was, as per usual and par excellence, a real 'loo wrecker. Bigger thanks to everyone who supported
Develop Don't Destroy Brooklyn
's annual
Walkathon
this past Saturday. Your donations and emotional support are appreciated beyond words.

Thank you.
This week's
Rocky Sullivan's Pub Quiz
is a
General Knowledge Nigh
t. If it's happened, is happening or will happen, it could be part of this week's Quiz.
Our
Guest Round
mastermind will be the always intriguing, always
NYC
-centric and always buoyant
Morgan Doninger
, the brains behind
Puzzling New York
, the city's best quiz website dedicated to the endless wonderments of the
City of New York
.
Not just
Quizzy
goodness. Not just Morgan Donanger. Not just Puzzling New York. Not just good drinking, good eats, good company and gambolic revelry.
Seven rounds of quizzy goodness in the realms of culture, music and imagery. But there's so much more!
Individual potable prizes after each round;

Free tee-shirts from Brooklyn's most attitudinal fashion-wear emporium,

MissWit

!
Rocky Sullivan's Pub Quiz SuperMix Compilation CD

-- answer a super-tough question and win a mix CD of full versions of all the songs in this week's Music Round;

Special prizes from the

Quizmaster's Magic Bag Of Stuff You Can Live Without But Why Would You?




Grand Prize

-- a thirst-slaking round for everyone on the winning team.
DON'T FORGET
: As is custom, somewhere in this e-mail is a clue for this week's
Pre-Quiz Bonus Question
. Get it right and your team earns five points before the Quiz has started.
Gird, my friends, gird. It's about to be Halloween. Then the really cold weather, the holiday season, and the mad rush toward 2010. Best way to gird for gold? Come down to tomorrow's Rocky Sullivan's Pub Quiz.
You know it's the best option.
with Quizmaster Scott M.X. Turner
This Thursday evening,
October 22nd
free admission, potable prizes, per chance wearable winners and aural awards
34 Van Dyke Street
Red Hook, Brooklyn
F/G to Smith/9th Street -or- F/R to 4th Avenue/9th Street Stations
transfer for the B77 Bus to corner of Van Dyke & Dwight Street, Red Hook
http://www.rockysullivans.com/quiz.html